Because I've condensed six week of ass-shaking lessons into three minutes below!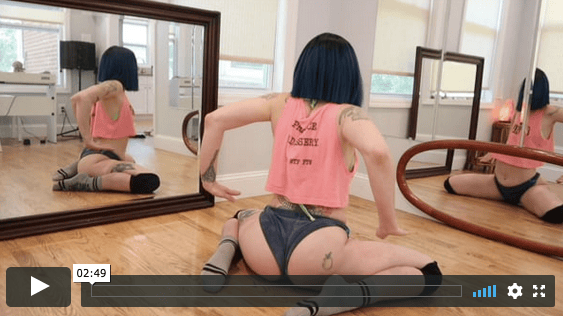 The Stripcovid Survival Pack contains two workshop series–one focused on movement, the other focused on branding.
For the movement portion of our six week series, BY CLIENT DEMAND, I present…
Booty On Lockdown!
Homie, we 'bout bounce that ass and get lit AF. Just when you thought your social life was over–just when you thought your entire Hot Girl Summer was 'bout to be put on hold–here comes the Stripcoven to the rescue! With six weekly pre-recorded movement lessons to teach you the best practices of moving that booty, plus six weekly live dance parties, you'll shake that laffy taffy, make some new pals, and come out of this hibernation a better dancer with more friends than ever.
You're gonna get:
1). Six weekly pre-recorded movement lessons. Expect detailed instruction in the ass-bouncing and booty isolation skills you love, made accessible to the most beginner of dancers, Each week I'll teach you a new skill, and each Friday you'll get to show it off at our….
2). Six weekly live HOMEBOUND HOEDOWN ninety-minute dance parties! Can't go to the club, the bar, can't even go to your homegirl's house? Let me bring the good time to you. We'll dress up, dance it out, take the stage, tip our friends, tell jokes, play games, and plus I'll even preach!
3). Spotify playlists to accompany your home dance practice!
(And that's just the movement portion of the Stripcovid Survival Pack!)
So what are you waiting for, homie? You need these skills in your life.
Sign up for Stripcovid Season Two: Booty on Lockdown–and elevate ya whole life!
Cart closes tomorrow!
See you on the dance floor.